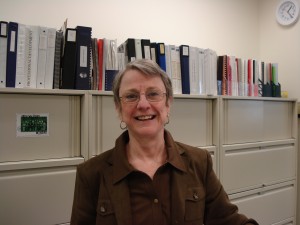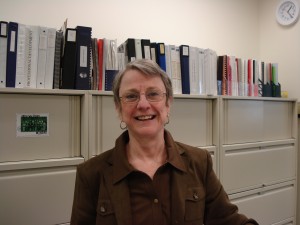 Congratulations to Dr. Leslie Rice on Retirement
Professor Dr. Leslie E. Rice, PhD, APN-BC, retired from TCNJ in 2013 after 32 years of dedicated service to TCNJ as a teacher and mentor to generations of undergraduate and graduate Nursing students. During her notable career, Dr. Rice taught medical and surgical nursing classes and served as Coordinator of Graduate Programs in Nursing from 2007 to 2013. 
 Dr. Rice earned a Post Master's Certificate for Family Nurse Practitioners in 2000, a Ph.D. in Research and Theory Development from New York University in 1995, a MSN Psychiatric/Mental Health Nursing in 1978 and BSN from the University of Pennsylvania in 1972, and a Diploma in Nursing from Massachusetts General Hospital in 1970.
 In addition teaching, Dr. Rice applied her clinical skills as a Family Nurse Practitioner serving vulnerable populations the Henry J. Austin Health Center in Trenton, NJ from 2008 to 2013.  She was the primary provider for low-income and homeless adult patients on Medicaid or without health insurance.  Her compassion for and commitment to her patients was greatly appreciated.
 Dr. Rice also served our nation in the Army Nurse Corps Reserve for 27 years from 1979 to 2007, earning the rank of Colonel.  In 2004 Col. Leslie Rice was appointed commander of the 344th Combat Support Hospital (CSH) in Fort Totten, New York.  Col. Rice was the first female and the first nurse to command this field hospital.  The mission of the 344th Combat Support Hospital is to provide resuscitation, initial wound surgery, and post-operative treatment to those soldiers in the combat zone who fall within the corps evacuation policy and/or stabilize patients for further evacuation. Her training and experience were tested when Col. Rice's unit was deployed to Iraq in June, 2004,   assigned to the infamous Abu Ghraib prison at Camp Bucca.  As chief nurse she was responsible for ensuring that detainees receive the same high quality nursing care as that given to U.S. soldiers.
 Dr. Rice relocated last summer from Newtown, PA to Pensacola, Florida, where she enjoys a new home with her dog and two cats.  She remains active professionally, working as a Family Nurse Practitioner for Florida Blue Health Services.