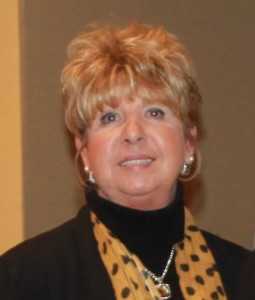 This fall semester is almost over and it certainly went by very quickly with a great deal of excitement and activity in Nursing!
Below are some of the activities of faculty, staff and students in the Department of Nursing:
In November 2015, TCNJ Nursing held it's first White Coat Ceremony for it's sophomore students representing this important milestone in their nursing careers.  We look forward to celebrating this event on an annual basis.

In October 2015, TCNJ Nursing has been designated a Center for Excellence by the National League for Nursing (NLN).  This  designation was in the category of "Creating a Positive Student Learning Environment". We were one of a very few schools selected for this honor and we are very proud of this accomplishment!

The Nursing program achieved continued accreditation from the New Jersey State Board of Nursing for the full 8 years, from 2015 to 2023.
Three full-time tenured faculty have retired:

Dr Susan Boughn

Professor Roseann Conway

Professor Lovena Haumann

They have contributed so much to our school and our legacy. They will be sincerely missed and we wish them all the best in their retirement!
Three new full-time faculty have been hired and we welcome:
Dr. Perron is a School Nurse and is working with the faculty to reinstate our graduate nursing program in School Health and our certificate program.
Dr. Betty Teixeira is a diabetes educator and specializes in gerontology. She and Dr. Perron are part of the research/education grant from Novo Nordisk-SNACK-Smart Nutrition and Conditioning in Kids.
Dr. Gerry Altmiller is a part of the national movement to enhance the quality and safety in health care. She teaches about QSEN-Quality Safety Education in Nursing and how to integrate this content into nursing curricula.
Two new full-time staff have been hired and we welcome:

Ms. Deidre Jackson

Ms. Ada Swain
Ms. Deidre Jackson, our new Outreach Coordinator for our RN to BSN locations.   We continue to expand our off-site locations and currently have five clinical partners:
Saint Peters

Hunterdon

Capital

Princeton

Robert Wood Johnson Hamilton
Ms. Ada Swain has joined us as our new Program Assistant following the retirement of Susan Garcia, Department Secretary.

As you can see from the above highlights, the Nursing department is moving at warped speed in pursuing excellence in nursing education.
We wish you all the best for a Happy and Healthy New Year!