Yolanda Nelson, EdD, MSNed, RN-BC
Assistant Professor
2000 Pennington Road, Trenton Hall, Room 220, Ewing, New Jersey 08628
Phone Number: (609) 771-2669 / Fax Number: (609) 637-5159 / Email:  nelsony1@tcnj.edu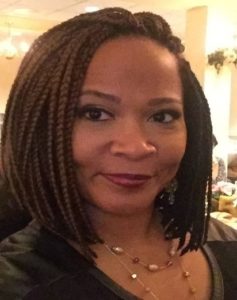 Dr. Yolanda Nelson is an Assistant Professor in the Department of Nursing. She received her EdD in Educational Leadership from Rowan University, her MSNed in Nursing Education from the University of Phoenix, and her BSN in Nursing from The College of New Jersey.  She holds a Medical Surgical Certification.  Dr. Nelson has a diverse background within the field of nursing which includes: medical surgical, orthopedics, community health, advanced practice clinician, teaching for both practical nursing, undergraduate, and graduate nursing programs, and various leadership roles. Formerly an Advanced Practice Nurse at Virtua Hospital, Adjunct Professor with Our Lady of Lourdes School of Nursing in Camden, NJ and Rowan College at Burlington County College, Mt. Laurel, NJ.
She has been the lead planner and has been instrumental in the creation of the Nurse Educator Certificate Program at TCNJ.
Dr. Nelson's program of research focuses engagement, faculty-student relationships, and mentorship as a way to increase diversity within the profession of nursing. Current research studies have focused on "Exploring the Factors of Persistence for African American Senior Nursing Students" and "The Mentoring Experience: Perceptions of African American Nurse Leaders and Student Mentees". Two of her recent publications focuses on mentoring diverse students and engaging students in research. In acknowledgement of her dedication to mentorship as a tool to cultivating diversity within the profession of nursing, she has been awarded the Daisy Award, and has been recognized as a March of Dimes Finalist for Nurse Educator of the Year.
Dr. Nelson is the founder of "Moving Forward Together" African American Student Nurse Mentorship Program founded September 2017 which supports the growth of African American nursing students. Its mission is to positively impact the lives of African American nurses students by providing support, fostering character development, enhancing leadership skills, and building self-confidence.  This program exemplifies a signature experience in which faculty and nurse leaders within the community mentor students to enhance intellectual curiosity as well as their professional skills.
She currently teaches and has taught a range of Nursing Courses including:
Unitary Man and Development
Research and Evidenced Based Practice
Teaching Strategies with Practicum (Nurse Educator Track)