Norma Brown, MSN, RN, CHSE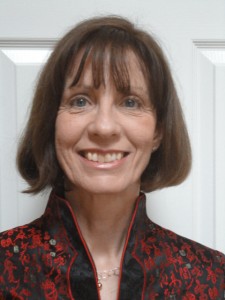 Coordinator of Simulation and Clinical Learning Resource Center
2000 Pennington Road, Loser Hall, Room 014
Ewing, New Jersey  08628
609-771-3459
_______________________________________________________________________________________________________________________________
_____________________________________________________________________________________________________________________________________________________________________________________________________
About Norma Brown
Norma Brown has been with the college in various teaching roles since 1995. She has been working with simulation since 2004. The use of simulation in nursing education provides opportunities for students to engage in a wide variety of experiences in a safe environment. Mrs. Brown has been able to integrate her clinical experiences and her teaching background into the incorporation of the use of simulation throughout the curriculum of the undergraduate and more recently the graduate curriculum of The College of New Jersey.
Norma Brown is a member of the International Nursing Association for Clinical Simulation and Learning which has established standards of best practice for simulation. She has also been certified by The Society for Simulation in Healthcare as a Certified Healthcare Simulation Educator. She and Dr. Eileen Alexy were Health Information Scholars through the National League for Nursing and added the use of not only simulation but technology into the curriculum.
Mrs. Brown has been either a podium presenter or a poster presenter for the last several years at the international convention for the International Nursing Association for Clinical Simulation and Learning. Her interests include End of Life issues, medical surgical care, and ethical considerations that can be discussed using simulation modalities. She enjoys working with the students and is the advisor for the Student Nurses Association.
Norma Brown received her BSN from Ball State University in Muncie, Indiana and her MSN from the University of Pennsylvania.
Speciality: 
Adult health and illness with a background in intensive care and an interest in cardiac rehabilitation.    Educational interests in healthcare simulation and use of emerging technologies.
Professional Associations –
• International Association of Clinical Simulation and Learning (INACSL)
• Certified CPR by the American Heart Association
• Sigma Theta Tau—Xi and Delta Nu chapters
• New Jersey State Association of BSN Clinical Laboratory Coordinators
• Tristate Learning Resource Coordinators Consortium