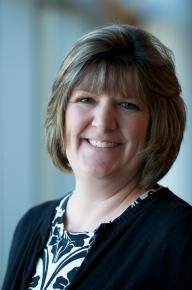 Assistant Professor
2000 Pennington Road, Trenton Hall, Room 225
Ewing, New Jersey  08628
609-771-2854
___________________________________________________________________________________________________________________________
__________________________________________________________________________________________________________________________
About Tracy Perron
Dr. Tracy Perron is an Assistant Professor in the School of Nursing. She joined the College of New Jersey in September of 2015 and teaches a variety of courses from Professional Role, The Development of Unitary Man and Environment across the Life Span and Caring in Community Health Science. Her research interests focus on bullying among school-age children, school health and community health.

She is a certified school nurse and a certified nurse educator with over 13 years teaching experience in higher education. Dr. Perron has an extensive background in community health and public health nursing.

Dr. Perron is a recipient of the prestigious Robert Wood Johnson Nurse/Faculty Scholarship. She has presented her research findings regarding bullying at several national conventions including; the National Public Health Association and the National School Nurse Convention. She has also presented her findings to the New Jersey State Nurses Association and the New Jersey Nursing Initiative annual meeting.

Dr. Perron received her nursing degree from Framingham Union Hospital School of Nursing, her BSN and MSN at Kean University and her PhD form Rutgers the State University. Dr. Perron has previously taught at both Kean University and Rutgers University.