Dara Whalen, PhD, MSPH, CRNP, FNP-BC, CNE, SANE

Assistant Professor and Graduate Coordinator

2000 Pennington Road, Trenton Hall, Room 216, Ewing, New Jersey 08628
Phone Number: (609) 771-2873 / Fax Number: (609) 637-5159 / Email: whalend@tcnj.edu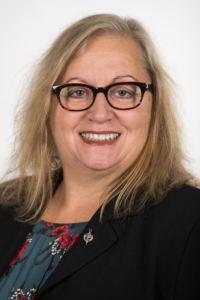 Dr. Dara Whalen is an Assistant Professor in the Department of Nursing and the Graduate Nursing Programs Coordinator.  She completed a Doctor of Philosophy degree in nursing, a Master of Science degree in public health nursing, a postmaster's certificate as a Family Nurse Practitioner and a postmaster's certificate in nursing education with a focus on population health, interpersonal violence, trauma, and under-served and vulnerable populations.  Dr. Whalen's dissertation entitled "A Grounded Theory Study of Nurses Who Care for Patients Who Are Victims of Sexual Violence" evolved from her work as a Sexual Assault Nurse Examiner (S.A.N.E).  Dr. Whalen spent much of her career working with community members of the Navajo and Cherokee nations, the Inupiat Eskimo people of the Northwest Arctic region of Alaska, and the rural southeast region of North Carolina.  Her work has helped to educate a variety of professionals on the impact of interpersonal/sexual violence on patients and providers. She is an active member of the International Honor Society of Nursing-Sigma Theta Tau, and past president of the Delta Rho chapter. Dr. Whalen has served on multiple boards and committees including the Alaska State Nurses Association, the Pennsylvania State Nurses Association (PSNA) and past elected member of the PSNA council on nursing education and practice.
Dr. Whalen is the PI and Program Director of the grant funded VOCA "Am I Okay" (AmIOK) program that provides assessment, support, referrals and follow up for students who have experienced violence using a trauma informed approach.
Dr. Whalen presents her work to audiences at the local, regional, national and international level.
Research Interests
Interpersonal/Sexual Violence
Trauma Informed Care
Child Welfare
Community Based Treatment Interventions
Human Sexuality
Vulnerable Populations
Education
PhD, Barry University
Post-Master's Nursing Education, University of Alaska
Post-Master's Family Nurse Practitioner, University of North Carolina-Chapel Hill
MSPH, University of North Carolina-Chapel Hill
BSN, Dominican College
AAS, Orange County Community College