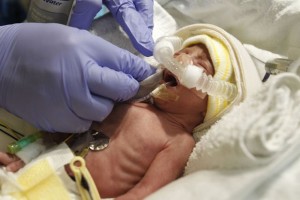 NEW BRUNSWICK — Saint Peter's University Hospital nurse Linda Stolfi calls it the letter that shook up her life and the future of many of her co-workers.
Last year, the New Brunswick hospital sent the staff a brief letter stating a new policy for the institution: All registered nurses — even those who have been treating patients for decades — need to earn a bachelor of science degree in nursing within the next decade.
That meant about half of the hospital's registered nurses, most of whom have two-year associate's degrees, would have to go back to college to earn the four-year degree if they want to keep their jobs.
"We went, 'Why? Oh God, please don't make us do this … I'm a good nurse,'" said Stolfi, 49, describing her and other nurses' initial reaction to the news.
Similar scenes are taking place at hospitals and medical institutions across the nation thanks to new recommendations from the Institute of Medicine, an influential non-profit group that advises the government and industry on health issues. The group is pushing for 80 percent of all nurses to hold bachelor's degrees by 2020 in an effort to improve patient care nationwide.