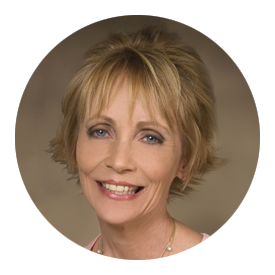 This is an exciting time in nursing – nurses are recognized not only as one of the most trusted professions in the United States but for the vital role they play in healthcare!
Some Quick Facts About Our Nursing Program:
Our undergraduate nursing program ranked in the top 100-66th out of 513 nationally.
2nd out of 13 in New Jersey according to College Factual.
Our RN to BSN program is ranked as one of the best in New Jersey coming in at number 9.
Our NCLEX pass rate is 95%. Our graduate program produces nurses who are successful in certification and moving in to leadership positions shortly after graduation.
Our graduates are gaining jobs with about 80% employed nine months out of school which is quite an accomplishment in a tight job market.
Our Department of Nursing, under the capable leadership of Dr. Sharon Byrne, is committed to excellence and to offering up-to-date state of the art learning.  We now have two beautiful simulations labs where undergraduate and graduate nursing students can learn in a risk-free environment.  We have participated in two National League for Nursing (NLN) vSim pilot programs to integrate even more technology into our teaching.  Thanks to many generous donors including our own alums as well as foundations and corporations we continue to look for ways to afford students the opportunity to apply their classroom learning in these labs.  We are committed to student education, first and foremost. Our clinical partners have helped the program grow by providing world-class clinical rotations.  In turn, we have taken our RN to BSN program to our partner sites:  Capital Health, Robert Wood Johnson-Hamilton, Princeton Medical Center-now Penn Med, Hunterdon Medical Center, and our graduate programs to St. Peter's Medical Center and Capital Health.  These off-site programs made education accessible.
We offer traditional undergraduate baccalaureate degree in nursing, a RN to BSN, a RN to MSN or bridge program as well as graduate nursing programs with tracks in family nurse practitioner, adult health, adult health-geriatrics, school health, and a neonatal nurse practitioner program that is a partnership with Thomas Jefferson University.
Our faculty are nationally known experts in their fields who are working to improve healthcare outcomes for the citizens of the state and the national.  They are committed to the teacher-scholar model with many students participating in regional, national, and international presentations and writing articles even before graduating with a degree from TCNJ.  Drs. Tracy Perron, Katie Hooven, Connie Kartoz have participated in research projects and in our MUSE program to support students as part of their work.  Research areas of interest are Smart Nutrition and Collaboration for Kids (SNACK)- Dr. Tracy Perron, funded by Novo Nordisk to combat childhood obesity.  Dr. Hooven's work has focused on population health as well as fitness and nutrition in children.  Dr. Kartoz's work centers on caregiver's and older adults.  These activities help our students build strong resumes.
Patient safety and quality care are important to us as we prepared new clinicians and clinicals for new advanced practice roles.  To that end TCNJ became a QSEN (Quality Safety Education for Nurses) Institute Regional Center under the direction of Dr. Gerry Altmiller serving the northeast region of the United States.  Through this center, students are given access to resources and learning tools to help them provide high-quality, safe care.  They also have the opportunity to write about their experiences in our QSEN Newsletter.
I am so proud of our faculty, staff and our students.  Building on the strong foundation from the past interim dean Dr. Marcia Blicharz who continues to guide students on their professional journey, we strive to be the best educational program in the nation.
We are committed to teaching/learning excellence.  We will celebrate our 50th Anniversary in 2020.  Our best is yet to come!

Carole Kenner, PhD, RN, FAAN, FNAP, ANEF
Carol Kuser Loser Dean/Professor