This intensive, two-day course is focused on the current trends in Informatics and issues in Health. The Nurse Informatics Boot Camp covers content for nurses interested in becoming Certified Informatics Nurses and for other clinical professionals working in Informatics.
Course Topics
Foundations of Practice
System Design Life Cycle
Data Management and Health Care Technology
Current Issues and Case Studies
Human factors in relation to IT systems
Models and theories associated with informatics
Delineate steps of the system life cycle as it applies to information technology in the health setting
Course Objectives
Discuss the scope and standards of nursing informatics practice
Describe professional practice, trends and issues within the informatics nurse role
Explore management and leadership issues affecting informatics in healthcare settings
Identify key concepts in informatics, information technology, information management, knowledge generation and data security
---
Download Boot Camp Brochure (PDF)
---
Event Information and Fee Schedule
Note: Content starting Dec 2022 will be used for this event:
In-Person Two Day Event – May 22 – 23, 2023 | 8:00 a.m. – 4:30 p.m.  Eastern Standard Time
Standard: $600.00
(Includes Breakfast, Lunch and Snacks)
After 5/12/2023, late registration fee is $650.00
Includes Materials
Pay by Credit Card
---
The October Event Below is Sold Out –
Note: Current ANCC content effective 2018 will be used for this event:
Virtual Two Day Event – October 11 – 12, 2022 | 8:00 a.m. – 4:30 p.m. Eastern Standard Time
Standard: $400.00
After 10/1/2022, late registration fee is $450.00
Includes Materials
Pay by Credit Card
Register for October 2022 Event Today
---
Contact
Carol Wells – wells@tcnj.edu
Phone: 609/771-3034
Fax: 609/637-5153
Facilitators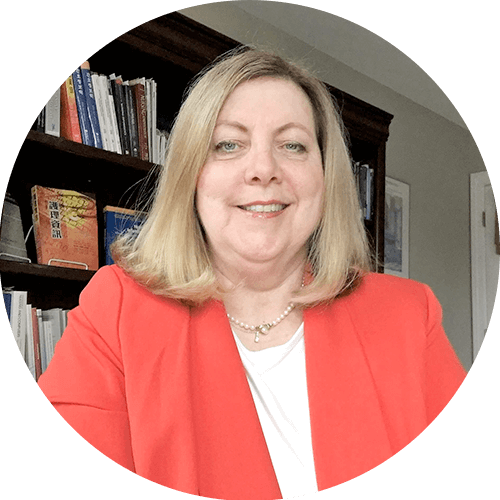 Susan K. Newbold, PhD, RN-BC, FAAN, FHIMSS, is a Healthcare Informatics Consultant. She is uniquely qualified to teach this course, given her experience in the consulting, vendor, academic and hospital worlds. Board Certified in Nursing Informatics, Dr. Newbold initiated the first review course in nursing informatics in 1995 which she taught over 130 times. In 2001, she won the Sigma Theta Tau International Honor Society of Nursing International Technology Award for Knowledge or Knowledge Advancement for this course.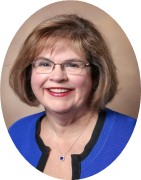 Gwen Holder, MSN, RN-BC, is Director, Nursing Informatics Services Vanderbilt University Medical Center, Nashville, TN. Gwen's clinical background is in medical-surgical nursing and physical/cognitive rehabilitation nursing. She has also served as assistant manager, unit manager, and director of nursing before making the move to informatics 25 years ago. Gwen has been intimately involved with development, training, implementation and support of various homegrown and commercial electronic systems (CPOE, Nursing Documentation, Bar Code Medication Administration, Electronic Medical Record, Dashboards).
She has presented at the local, regional and national level on informatics related topics and has several informatics and leadership related publications. Gwen has co-led a course on system life cycle design in the Nursing Informatics
MSN Program at Vanderbilt School of Nursing and serves as a preceptor for Nursing Informatics Practicum experiences. Gwen is board certified in Nursing Informatics by the ANCC. She is the immediate Past-President of the Tennessee Chapter of ANIA. Gwen is the 2018 recipient of the Vanderbilt Adrienne Ames Transformational Nursing Leader Award.
Continuing-Education Units
Participants will receive 14.0 hours of continuing-education credit upon completion of this offering. Axxess Consult Inc. is accredited as a provider of continuing nursing education by the American Nurses Credentialing Center's (ANCC) Commission on Accreditation.
NI Exam
For more information on the NI exam, visit http://www.nursecredentialing.org/Certification/NurseSpecialties/Informatics.aspx
Informatics
To let more about Informatics, visit https://www.amia.org/about-amia/science-informatics