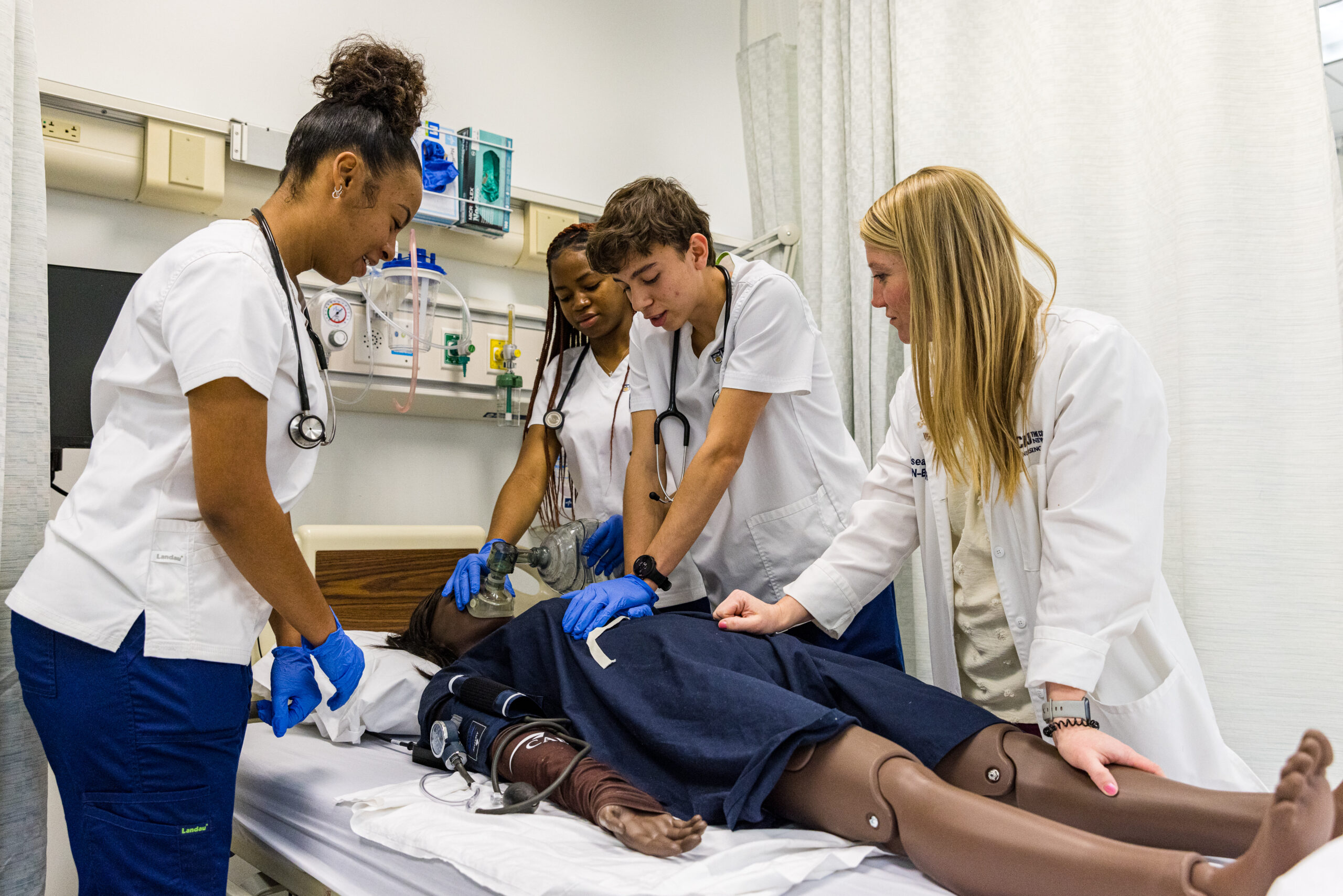 To provide the most realistic practical learning experiences in a safe environment that is based on nursing knowledge, patient safety, evidenced –based practice and professionalism. The simulation center uses innovative methods to enhance our students' education to help develop the students' professional practice.
To prepare professional (both undergraduate and graduate) nurses who:
Provide Patient-Centered Care
Work in Interdisciplinary Teams
Understand and Provide Safe Care
Employ Evidence-Based Practice
Apply Quality Improvement
Use Information Technology
Emphasize Caring
Are Enable to Think Critically
Can Use Independent Judgment
Showcase Autonomous Behaviors
Have Enhanced Clinical and Ethical Decision-Making Skills
Vision of the School of Nursing Clinical Skills and Simulation Center
We will create and support healthcare professionals who are confident, competent, and empowered to provide the highest quality of patient care. Our students will be an exemplar of the nursing profession within our community.